Welcome to Bedfordshire Ladies County Golf Association
Welcome to Bedfordshire County Golf Union
Latest news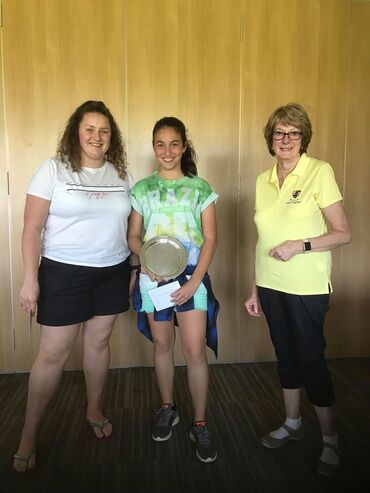 Jenifer Tocha and Louise Baxter wins the Sue Paterson Salver for 2018
Monday 7th May 2018
Golf, Cake & Prosecco
Monday 16th April 2018
First of 4 events held at the weekend at The Bedford Golf Club
Read More...
Pavenham off to winning start in the Handicap League
Friday 6th April 2018
Despite all the recent wet weather the Handicap League got underway on Thursday. Pavenham opened up with a resounding win 7-0 against Beadlow Manor. Looks like they could be the ones to watch again this year! A big thank you to the Ladies of Aspley Guise who are rallying round to supply trolleys with Hedgehog wheels to their first opponents Dunstable Downs on Monday.

Congratulations to Helen Taylor BLCGA County Captain for 2017-2019
Sunday 19th November 2017